MA'O Blog
Another year has passed and with Summertime comes new youth farmers. Currently, we have our Summer Ramp-Up going on and potentially our future cohort 9. The program will run for another month before students find out if they'll be accepted to continue with the farm and onto college. For most of these young adults, they've just graduated high school and are looking forward to their college career. May the summer bring new experiences and new friendships to all of the interns, along with a better understanding of what it takes to be a student-farmer.

Posted on Jun 25, 2014 - 09:20 AM
We've got our farmers transplanting out in the fields this early morning. Brassicas tend to be some of the most popular products we have on the farm, but because of supply and demand we often struggle to produce enough kales, collards, and chard to fulfill our daily orders. Sometimes the elements along with mother nature can throw us curve balls and our crops suffer damage from pests and harsh weather. These are just some of the many challenges a farmer must face, but with some hard work and persistence we are able to overcome these minor setbacks. So stay tuned for another month or two and your favorite brassicas should be back on store shelves near you!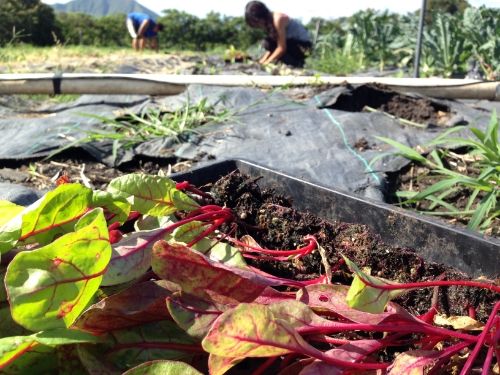 Posted on Jun 04, 2014 - 09:41 AM
It's been quite a chaotic past two weeks up at the farm because of production along with the arrival of our cousins from Aotearoa. We've had a visit from our Maori cousins who were in town for WiPCE (World indigenous People's Conference on Education) which was scheduled for May 19-24 located at Kapiolani Community College. With such a big event taking place, it seemed only right that we invite our farmers to mingle amongst our extended Maori ohana to exchange cultural experiences while on their short stay here in the islands. So with a new rejuvenated outlook on school, work & culture; we are getting right back into our work duties feeling refreshed and rooted!
Posted on May 30, 2014 - 10:22 AM
As the chaos of finals week slowly starts to die down, another semester has just been conquered by the young farmers at MA'O. The Fall semester also means that the annual commencement ceremony at Leeward Community College will also take place. We are proud to have 5 of our very own HYLT graduates participating in the festivities that will be held on Friday. Each of our graduates have completed their 2.5 years with Kauhale and have completed their Associate's degree along with having attained certificates in Hawaiian Studies and Community Food Systems. Congratulations to the graduating class of 2014! We wish you the best of luck in all your future endeavors (:
Posted on May 14, 2014 - 10:14 AM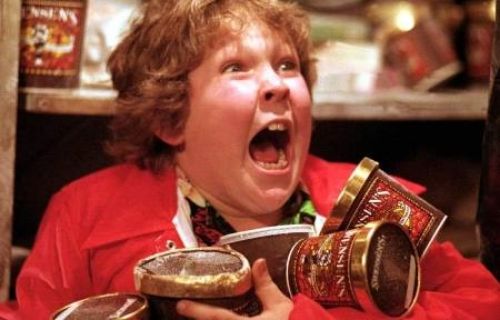 There is big news going around since the USDA announced that it will ban junk foods from schools. This means our kids won't be able to get a hold of these sweets and sodas that they've come to love. With the new ban in effect, even vending machines won't be able to sell these junk foods because they need to abide by the ban as well. For many parents it's relieving to know that healthier choices are now being enforced making it easier for students to access. There are strict guidelines to what can be sold in vending machines meaning less fatty, high-calorie, high-sugar content foods. The following article has more details on what will be allowed by the USDA:
Source: http://www.washingtontimes.com/news/2014/apr/14/usda-bans-all-junk-food-sales-schools-around-natio/
http://magazine.good.is/articles/banning-junk-food-in-school-vending-machines-seems-to-work
Posted on Apr 16, 2014 - 09:59 AM
Next Page