MA'O Blog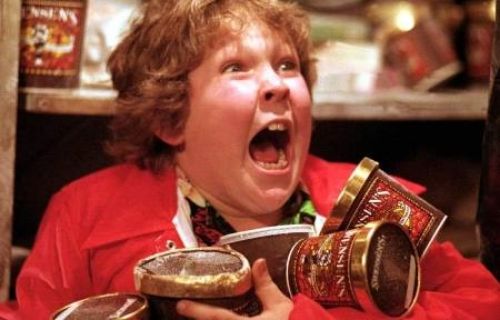 There is big news going around since the USDA announced that it will ban junk foods from schools. This means our kids won't be able to get a hold of these sweets and sodas that they've come to love. With the new ban in effect, even vending machines won't be able to sell these junk foods because they need to abide by the ban as well. For many parents it's relieving to know that healthier choices are now being enforced making it easier for students to access. There are strict guidelines to what can be sold in vending machines meaning less fatty, high-calorie, high-sugar content foods. The following article has more details on what will be allowed by the USDA:
Source: http://www.washingtontimes.com/news/2014/apr/14/usda-bans-all-junk-food-sales-schools-around-natio/
http://magazine.good.is/articles/banning-junk-food-in-school-vending-machines-seems-to-work
Posted on Apr 16, 2014 - 09:59 AM
By: Kelsey Brantley - Cohort 6
The sun is rising a little earlier and setting a little later meaning it's about that time of year again, Spring has sprung. The all famous Spring cleaning is sure to start if folks haven't already began but what about Spring cleansing? Of course we need to clean out our homes but our bodies could also use a little TLC too. Try this simple and easy juice recipe that will go perfectly with your Spring time escapades!
Spring Cleanse Celery Juice
Makes 2 glasses
5 to 6 Stalks of celery , trimmed and washed
4 to 5 Baby Carrots or 1 whole cucumber
1/2 to 1 Apple
Take all the ingredients and grind them into a juicer or if you do not have one then in a blender.
If you are using a blender , which is not equipped with straining step so strain the juice with the help of a strainer but personally I prefer not strain it and enjoy the fiber also.

Sources:
http://food52.com/recipes/16488-spring-cleanse-celery-juice
http://kungfutonic.com/wp-content/uploads/2013/03/Cucumber_celery_apple_juice.jpg
Posted on Mar 26, 2014 - 10:15 AM
By: Kelsey Brantley - Cohort 6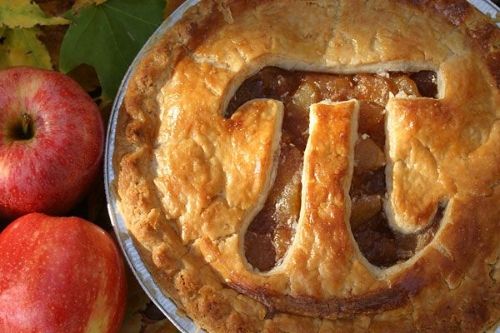 March 14th is deemed as Pi day and what better way to celebrate than with a slice of pie? Just a quick recap, pi is the distance around a perfect circle, also known as the circumference, divided by the distance across it, or the diameter. Pi is an infinitely long irrational number with no known pattern. There have been many people who've attempted to memorize the number though there are over 10,000 known digits to date. Try memorizing these digits just for starters…..3.1415926535897932, more interesting is that today is also Albert Einstein's birthday. That calls for some birthday pi! Below is a recipe for Shepherd's Pie which you can try out and even add in some of your favorite MA'O veggies into the mix.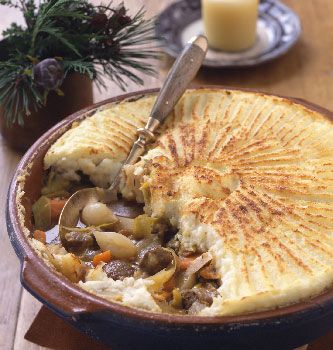 For lamb and vegetable filling
10 oz pearl onions
4 medium leeks (white and pale green parts only), cut into 1/2-inch-thick slices
2 lb boneless lamb shoulder, cut into 1-inch cubes
2 teaspoons salt
1/2 teaspoon black pepper
5 tablespoons all-purpose flour
3 1/2 tablespoons unsalted butter, softened
2 tablespoons chopped garlic
1/2 cup dry white wine
1 1/2 tablespoons tomato paste
1 cup beef broth
1 cup water
2 teaspoons chopped fresh thyme
5 carrots, cut diagonally into 1/3-inch-thick slices
2 medium turnips, peeled and cut into 1/2-inch pieces
For mashed potato topping
2 lb russet (baking) potatoes
1/2 cup heavy cream
1/2 cup milk
3 tablespoons unsalted butter
1 teaspoon salt
1/4 teaspoon black pepper
Special equipment: a wide 3-quart heavy flameproof casserole (about 2 inches deep; not glass); a potato ricer or a food mill fitted with medium disk
Preparation
Prepare filling:
Blanch onions in a 2- to 3-quart pot of boiling salted water 1 minute, then transfer with a slotted spoon to a bowl of cold water to stop cooking. Drain onions and peel, trimming root ends with a paring knife. Wash leek slices in a bowl of water, agitating them, then lift out and drain in a medium-mesh sieve.
Preheat oven to 350°F.
Pat lamb dry and sprinkle with 1 teaspoon salt and 1/4 teaspoon pepper. Put lamb and 3 tablespoons flour in a sealable plastic bag, then seal bag and shake to coat lamb.
Melt 2 tablespoons butter in casserole dish over moderately high heat until foam subsides, then brown half of lamb, turning, about 6 minutes. Add 1 tablespoon garlic and cook, stirring, 2 minutes. Transfer browned lamb and garlic to a plate with a slotted spoon and repeat with remaining lamb and tablespoon garlic (do not add more butter).
Add wine to casserole dish and deglaze by boiling over high heat, stirring and scraping up brown bits, 1 minute, then stir in tomato paste and boil, stirring, until liquid is reduced by half, about 5 minutes. Add broth, water, thyme, browned lamb with any juices that have accumulated on plate, onions, leeks, carrots, turnips, remaining teaspoon salt, and remaining 1/4 teaspoon pepper and stir to combine. Bring to a simmer over moderately high heat, then remove from heat.
Cover dish with lid or foil and braise lamb and vegetables in middle of oven, stirring once or twice, until lamb is tender, 1 1/2 to 2 hours. Season with salt and pepper.
Make topping while filling cooks:
Peel and quarter potatoes. Cover potatoes with salted cold water by 1 inch in a 4-quart heavy pot, then simmer, uncovered, until very tender, 20 to 25 minutes. Drain in a colander.
Bring cream, milk, and butter to a simmer in same pot over moderate heat, stirring occasionally until butter is melted, then remove from heat and stir in salt and pepper. Force hot potatoes through ricer into hot cream mixture and stir gently to combine. Keep warm, covered.
Assemble and broil pie:
Preheat broiler.
Make a beurre manié by stirring together remaining 1 1/2 tablespoons butter and remaining 2 tablespoons flour in a small bowl to form a paste. Spoon 1 cup cooking liquid from casserole dish into a small saucepan and bring to a boil. Whisk in beurre manié, then simmer, whisking occasionally, until thickened, about 2 minutes. Gently stir sauce into lamb and vegetables.
Spoon potatoes over lamb and vegetables and spread evenly with a fork, making a pattern with tines. Broil about 3 inches from heat until top is golden, about 3 minutes.

Sources:
http://www.cnn.com/2014/03/14/tech/innovation/pi-day-math-celebrations/
http://www.cnn.com/2010/TECH/03/12/pi.digits/
http://www.epicurious.com/recipes/food/views/Shepherds-Pie-107418
Posted on Mar 14, 2014 - 08:49 AM
By: Kelsey Brantley - Cohort 6
The average work day of our MA'O farmers can run anywhere from 5-10 hours varying on the responsibilities that are to be upheld by each cohort or individual. For the Step Up Interns (SUI) that means getting to the farm by 5AM to begin working; at this time the SUI begin harvesting salads for the next wave of YLT interns who start at 6AM. Our final crew comes in at 7AM and works through until 12PM when all of our orders are washed, packed and ready to be shipped out on delivery. The perks of starting at the crack of dawn means working and being able to enjoy the phenomenal scenery and unforgettable sunrises that greets each farmer. Photos do not do justice to the beauty up at the farm!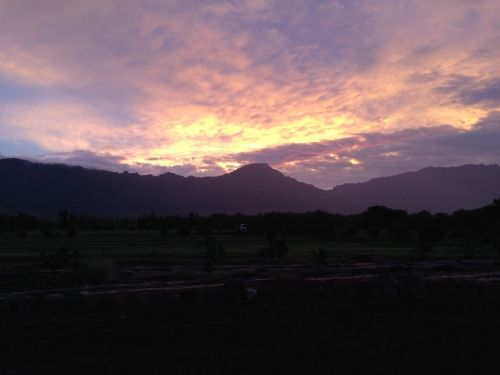 Posted on Mar 05, 2014 - 09:25 AM
By: Kelsey Brantley - Cohort 6
Do you recognize these young, fresh, farming faces? Well these cheery, youthful and feisty individuals are going strong this academic school year. It's hard to believe how fast this semester has flown by since our students are now being greeted by midterms! Our YLT interns are still hard at work on the farm; planting, harvesting, washing and packing up all that veggie goodness. You can barely tell that they're carrying a load as full time students because they do it so well. These cool cucumbers have endured all the ups and downs that college has to offer and they know that they've got the support of MA'O and they're fellow peers to help them get through school. So let's give a round of applause to our student youth farmers for all their hard work and dedication.
Posted on Feb 28, 2014 - 09:01 AM
Next Page